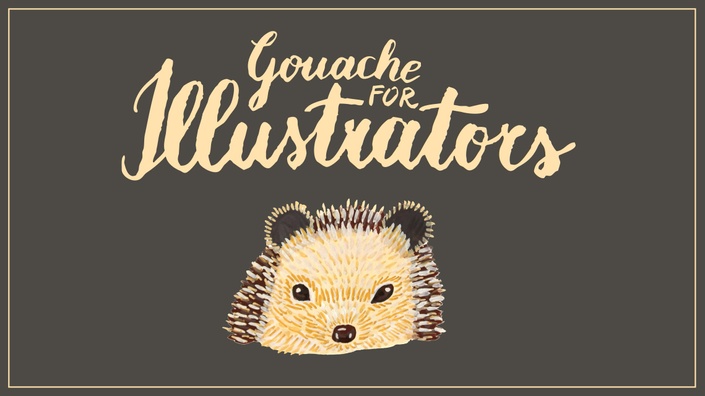 Gouache for Illustrators by Romica Spiegl-Jones
Learn the basics of gouache and paint a cute animal portrait (Beginner level)
Watch Promo
Do any of these points apply to you?
Are you curious to learn gouache, for fun or for business? Have you tried it, got frustrated, and are ready to throw those paints in the bin? Are you sick of wasting money and time trying to find good lessons?
Welcome to Gouache for Illustrators - a gouache class for beginners
:) yes, if you can hold a paint brush, this class is for you
WHAT IS GOUACHE?
Think of it like opaque watercolour. It is a beautiful medium and it has been used by Illustrators way before the computer was part of our lives. It's vibrancy and opacity are appreciated by many and if you have tried water colours or acrylics before - gouache is the perfect combination of both worlds. Type in gouache on Instagram etc. and you'll be amazed of how many illustrators and artists are re-discovering this awesome medium.
---
SO, WHO ARE YOU? MY STORY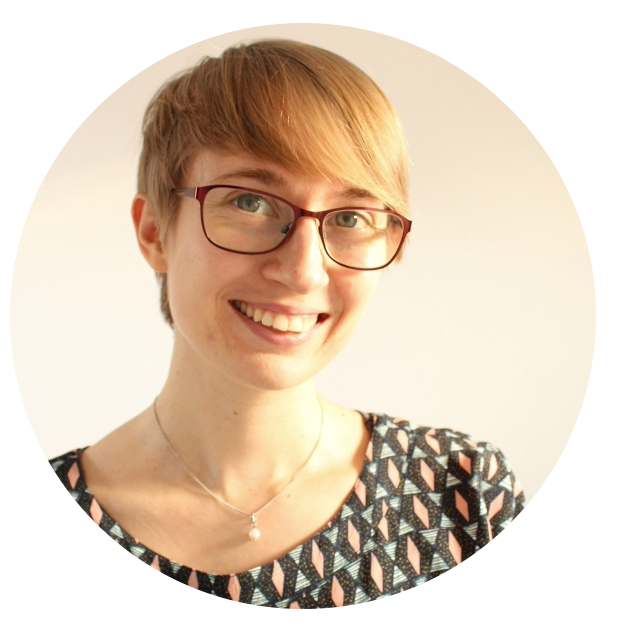 Hi, I'm Romica Spiegl-Jones of Romica Jones Design, I'm an illustrator and designer based in Manchester and I love gouache - but I really struggled with it when starting out. I loved the results others were getting, but I just didn't know what the heck I was doing with this paint and got frustrated. Either it was too thick, or the paper soaked everything up, and I felt overwhelmed with all the different choices of paints, you name it. Can you relate?
DON'T GIVE UP
However, I'm not a quitter so I started researching, testing, and experimenting. I tried to find books and classes but nothing really satisfied me. Either resources were only for advanced painters or the classes were hours and hours of long-winded instructions - and ain't nobody got time for that.
THERE NEEDS TO BE A BETTER WAY
I decided there needs to be a better way for beginners. I don't want you or others to start with the same frustration and give up gouache altogether. I don't want you to waste the money and time I did when experimenting with papers and paints that were completely unsuitable for the project I used them for.
WHAT I WANT FOR YOU
What I do want you to have is the same joy that this beautiful and versatile medium has in store for those of you who know what they are doing. And that's why I created this compact course for beginners - so you can stop searching, and start painting!
HELP IS AT HAND
The wonderful characteristics of gouache + the difficulty of finding high quality resources inspired me to finally share my knowledge I've acquired through long hours, and months of testing. All this knowledge can now be found in my class "Gouache for Illustrators". My 3 gouache courses have over 2000 enrolled students on Skillshare - but here you will get much more in-depth goodness.
Come and join me in this adventure,
30-day money back guarantee - no questions asked.
I trust that you will enjoy this course
---
WHAT IS SO SPECIAL ABOUT YOUR CLASS?

Gouache is a brilliant, completely underestimated medium and it can be tricky and time consuming to find good classes and information.
I have researched and tested all the methods and information you will find in this class - no need for you to waste any more time. This course is perfect for busy bees who want clear to the point instructions when learning a new skill. Furthermore, if you enrol for "Option B: Special Bundle"* you will also receive 1 E-Mail of personal feedback and access to our exclusive facebook group. I care about your creative development and write feedback that is uplifting and constructive. You can feel safe and share without judgement.
*Option B is currently not available. However, if you are interested, e-mail me and I will think about live workshops and 1:1 support.
Option A: will give you all the goodness, and you can do it all at your own pace, in pyjamas at home, with a nice hot drink. What more do you want ;)

"I really enjoyed Romica's gouache class! I've been wanting to play around with gouache for so long but was always intimidated by it. Romica's sweet videos and thoughtful instruction were motivating, and I'm looking forward to using the skills I picked up on future projects. Thank you!"
- Nina P., Graphic Designer and Illustrator
Gouache for Illustrators -
learn the basics and create an adorable animal portrait
Self-paced gouache painting lessons for beginners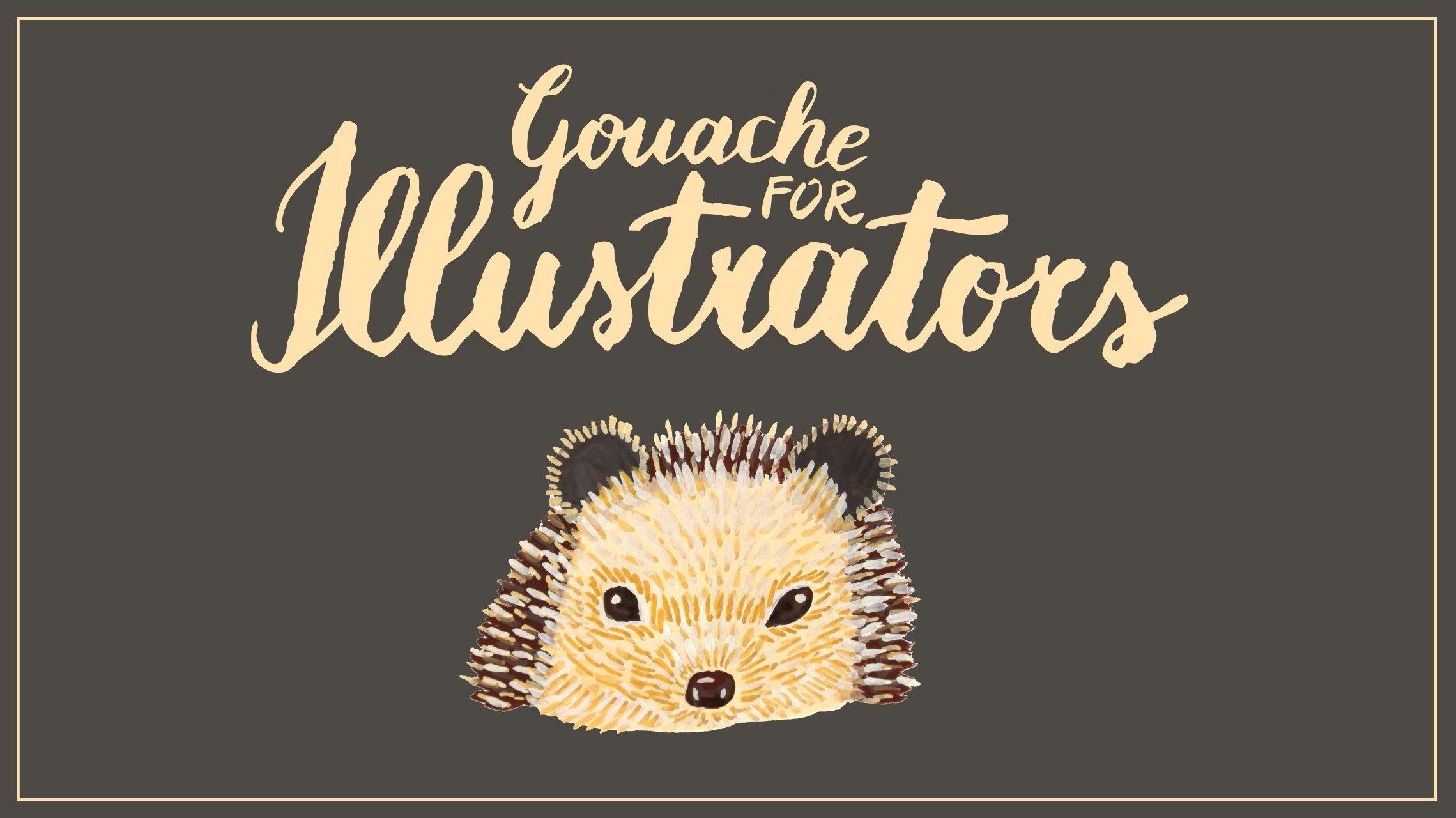 ---
This compact course will give you the creative confidence to paint with gouache and create a cute animal portrait - from idea to finished painting
---

How will I learn?
Self-Paced Course
Video + Written Content
Clear to the point instructions

Tested Tips and Tricks to get you started
---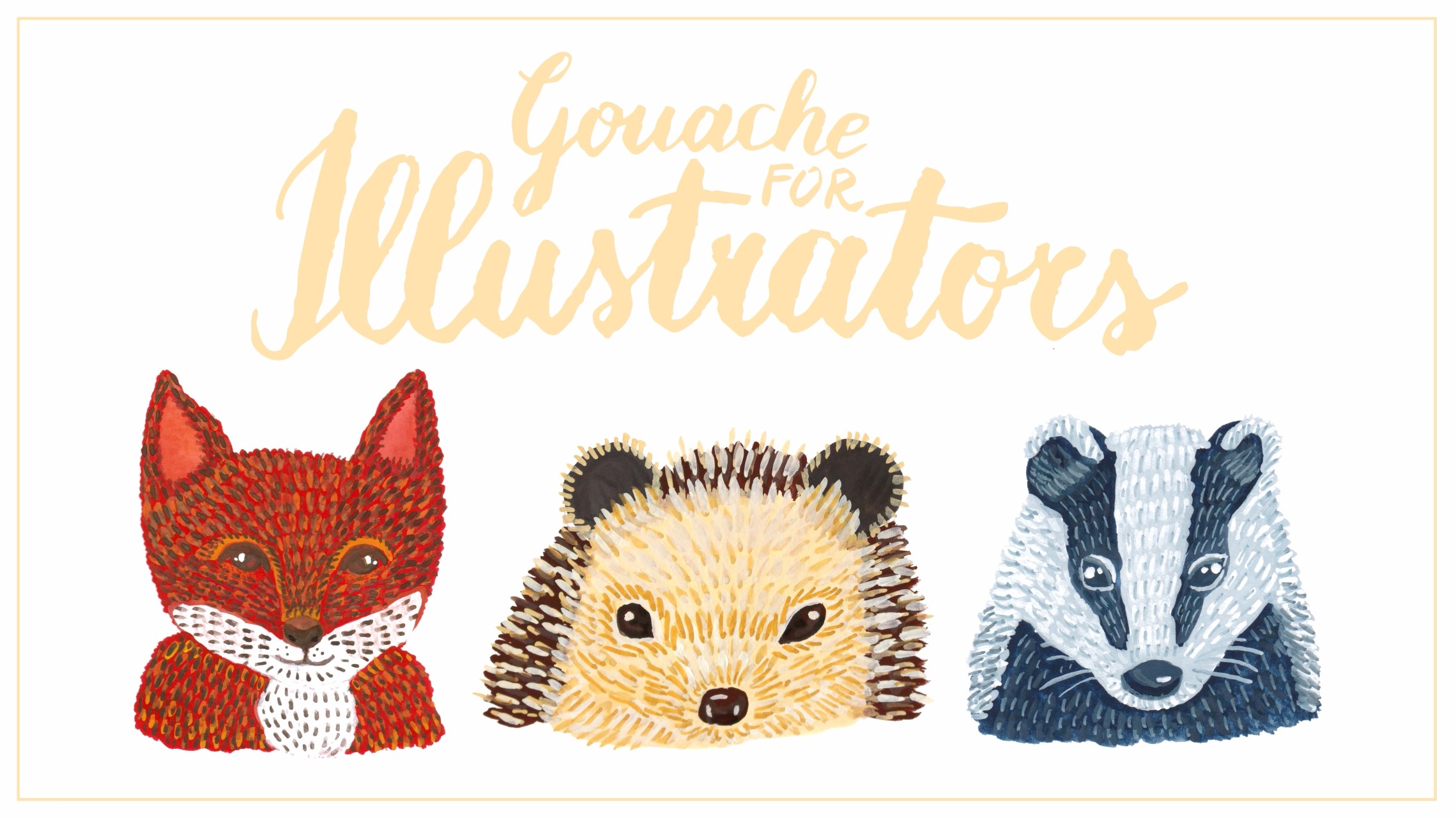 Who is it for?
Curious beginners who like to learn gouache.

People who want to do something fun and relaxing after work.
Business owners who want to use gouache to create products.
---
What this course covers:
Materials
The materials you need
+ a guide to gouache paints
+ a guide to different kinds of paper
BONUS:
+ opacity testing of your paint
+ paper buying guide & recommendations
+ brush care for happy brushes
Key Concepts
The Concept of Cuteness
+ common challenges & solution
2 different Sketching Methods
+ how to deal with frustration
Core Skills
Preparing your work space

How to layer colours

Brush practice strokes for fur

How to add details for a beautiful finished Illustration

+ helpful painting tips for beginners
+ how to overcome challenges & embrace a new medium

---
BONUS: receive an exclusive "Gouache for Illustrators" - Cheat Sheet PDF for Mixing Colours when you enrol.

BONUS: Extra videos with Step by Step how to paint feathers, scales and eyes + Action Steps for your project
---
"Gouache for Illustrators" gives you clear video instructions and the info you really need all in one place. No more need to look around.
---
Sounds awesome! How can I be a part of this?
Enroll now and Join us today!

"The lessons provide motivation and encouragement, as well as an accessible and fun project. I really enjoyed it and feel more confident using gouache."
- Louise W.
Course Curriculum
Introduction
Available in days
days after you enroll
Key Concepts & Skills
Available in days
days after you enroll
If you don't like the course you have a 30 days money back guarantee. No hassle.

"I highly recommend this class on painting and sketching. Not only did I learn more about the medium itself, but I learned about how to push through those rocky times when your painting is a little "meh" and to try again. That it is ok to go through the growing pains. Romica is an excellent teacher who knows her craft well. Thank you for putting this class together for us aspiring painters!"
- Melissa H.
Frequently Asked Questions
When does the course start and finish?
The course starts now and never ends! It is a completely self-paced online course - you decide when you start and when you finish.
How long do I have access to the course?
If you purchase a single course, you have unlimited access to this course for as long as it remains on the platform! When we make changes to the course content, you will receive those changes as well! However, If there is a chance of discontinuation of the course, the content will be made available for download for you to keep for your personal use. "Option B - Special Bundle" only: The personal feedback is limited to 1 E-Mail which has to be requested within 6 months of buying the course. The Facebook Group is a free bonus when you buy the course with the Special Bundle and is accessible for you until further notice.
What if I am unhappy with the course?
We would never want you to be unhappy! If you are unsatisfied with your purchase, contact us in the first 30 days and we will give you a full refund.
Do you offer any free taster sessions?
I offer a free 7-day Gouache E-Mail course for those of you who would like to learn a bit more about the medium or get to know me better before committing to the course. You can find it over at my website romicajones.com/classes
I have more questions
Other great things to help you improve ...
In-depth explanations of lessons
Learn how to test the opacity of your paint
Learn how to improve your sketching of cute things
Learn about sharing your work and creative confidence
and more ...