WHAT IS GOUACHE?
Think of it like opaque watercolour. It is a beautiful medium and it has been used by Illustrators way before the computer was part of our lives. It's vibrancy and opacity are appreciated by many and if you have tried water colours or acrylics before - gouache is the perfect combination of both worlds. Type in gouache on Instagram etc. and you'll be amazed of how many illustrators and artists are re-discovering this awesome medium.
---
SO, WHO ARE YOU? MY STORY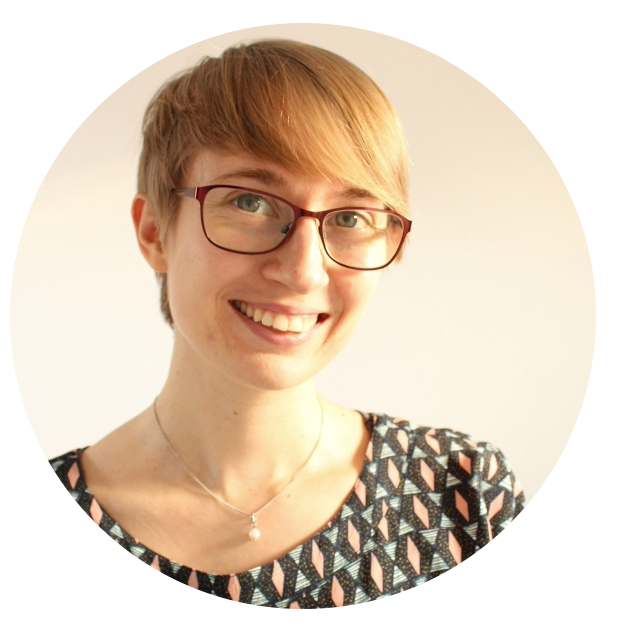 Hi, I'm Romica Spiegl-Jones of Romica Jones Design, I'm an illustrator and designer based in Manchester and I love gouache - but I really struggled with it when starting out. I loved the results others were getting, but I just didn't know what the heck I was doing with this paint and got frustrated. Either it was too thick, or the paper soaked everything up, and I felt overwhelmed with all the different choices of paints, you name it. Can you relate?
DON'T GIVE UP
However, I'm not a quitter so I started researching, testing, and experimenting. I tried to find books and classes but nothing really satisfied me. Either resources were only for advanced painters or the classes were hours and hours of long-winded instructions - and ain't nobody got time for that.
THERE NEEDS TO BE A BETTER WAY
I decided there needs to be a better way for beginners. I don't want you or others to start with the same frustration and give up gouache altogether. I don't want you to waste the money and time I did when experimenting with papers and paints that were completely unsuitable for the project I used them for.
WHAT I WANT FOR YOU
What I do want you to have is the same joy that this beautiful and versatile medium has in store for those of you who know what they are doing. And that's why I created this compact course for beginners - so you can stop searching, and start painting!
HELP IS AT HAND
The wonderful characteristics of gouache + the difficulty of finding high quality resources inspired me to finally share my knowledge I've acquired through long hours, and months of testing. All this knowledge can now be found in my class "Gouache for Illustrators". My 3 gouache courses have over 2000 enrolled students on Skillshare - but here you will get much more in-depth goodness.
Come and join me in this adventure,
30-day money back guarantee - no questions asked.
I trust that you will enjoy this course
---
WHAT IS SO SPECIAL ABOUT YOUR CLASS?

Gouache is a brilliant, completely underestimated medium and it can be tricky and time consuming to find good classes and information.
I have researched and tested all the methods and information you will find in this class - no need for you to waste any more time. This course is perfect for busy bees who want clear to the point instructions when learning a new skill. Furthermore, if you enrol for "Option B: Special Bundle"* you will also receive 1 E-Mail of personal feedback and access to our exclusive facebook group. I care about your creative development and write feedback that is uplifting and constructive. You can feel safe and share without judgement.
*Option B is currently not available. However, if you are interested, e-mail me and I will think about live workshops and 1:1 support.
Option A: will give you all the goodness, and you can do it all at your own pace, in pyjamas at home, with a nice hot drink. What more do you want ;)