Do you want to learn how to use gouache to create adorable animal portraits?
Gouache for Illustrators -
Create an adorable Animal Portrait
Self-paced gouache painting lessons for beginners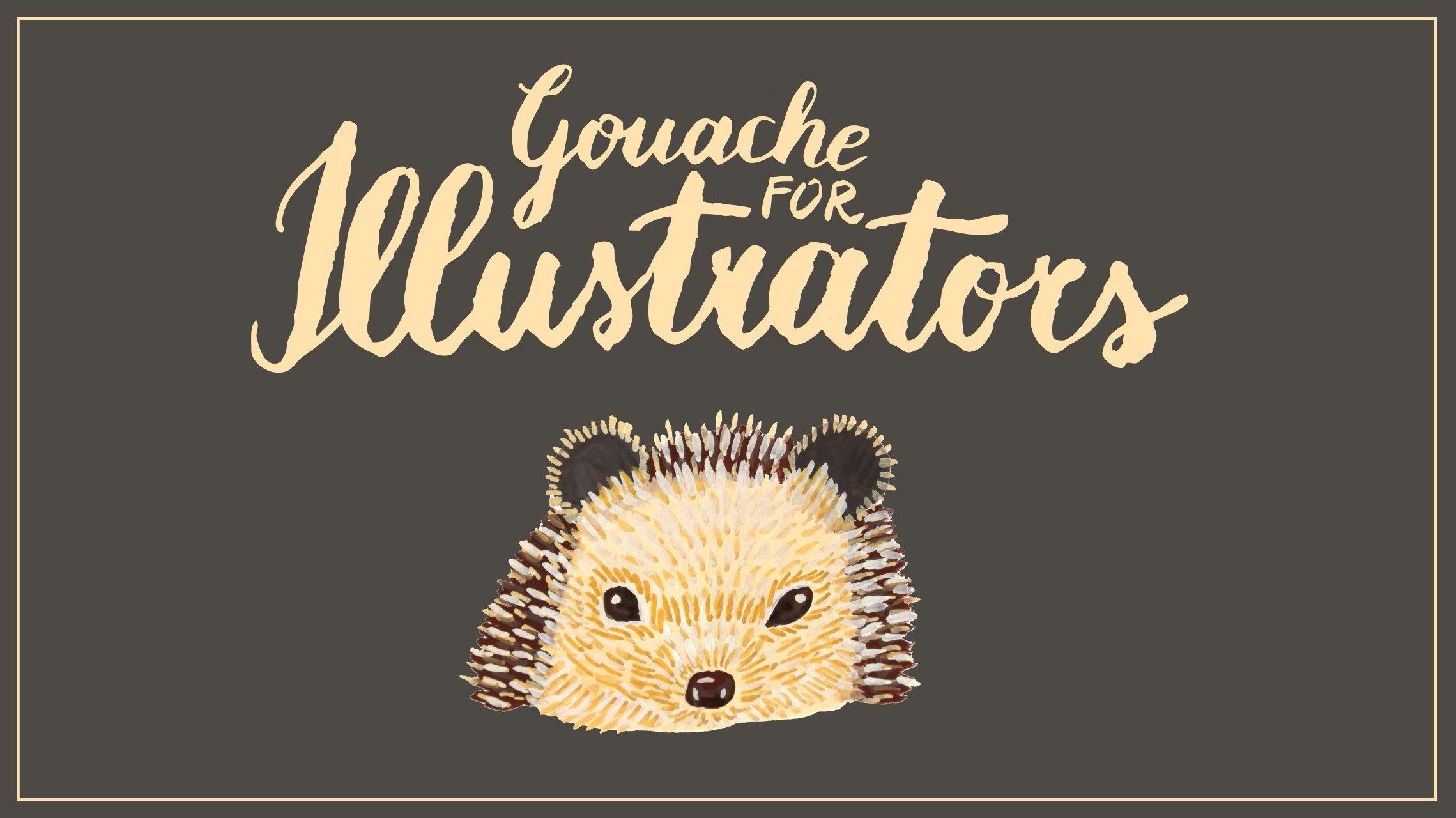 ---
This compact course will give you the creative confidence to create a cute animal portrait - from idea to finished painting
---

How will I learn?
Self-Paced Course
Video + Written Content
Clear to the point instructions

Tested Tips and Tricks to get you started
---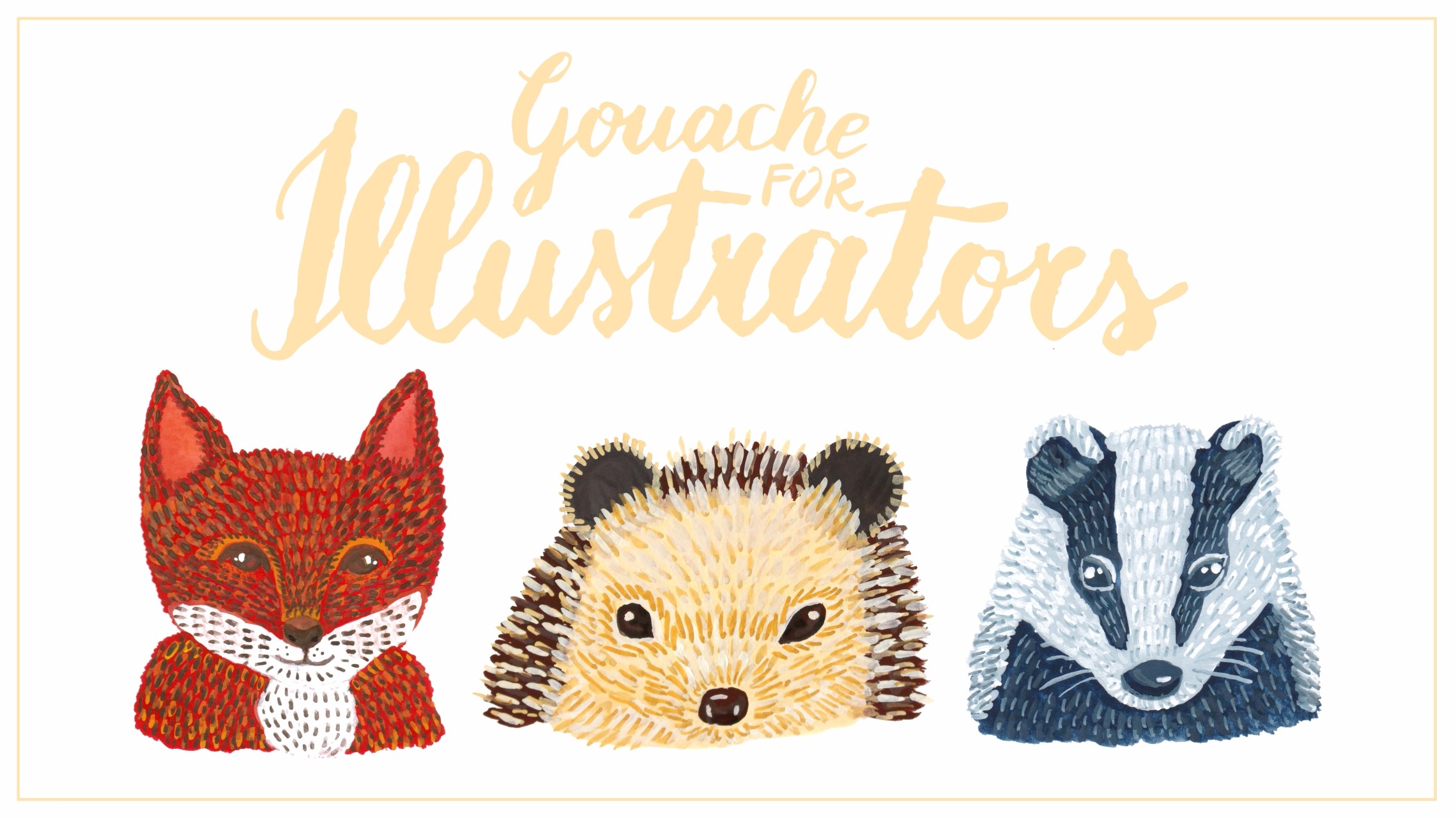 What this course covers:
Materials
The materials you need
+ a guide to gouache paints
+ a guide to different kinds of paper
BONUS:
+ opacity testing of your paint
+ paper buying guide & recommendations
+ brush care for happy brushes
Key Concepts
The Concept of Cuteness
+ common challenges & solution
2 different Sketching Methods
+ how to deal with frustration
Core Skills
Preparing your work space

How to layer colours

Brush practice strokes for fur

How to add details for a beautiful finished Illustration

+ helpful painting tips for beginners
+ how to overcome challenges & embrace a new medium

---
BONUS: receive an exclusive "Gouache for Illustrators" - Cheat Sheet PDF for Mixing Colours when you enrol.

BONUS: Extra videos with Step by Step how to paint feathers, scales and eyes + Action Steps for your project
---
"Gouache for Illustrators" gives you clear video instructions and the info you really need all in one place. No more need to look around.
---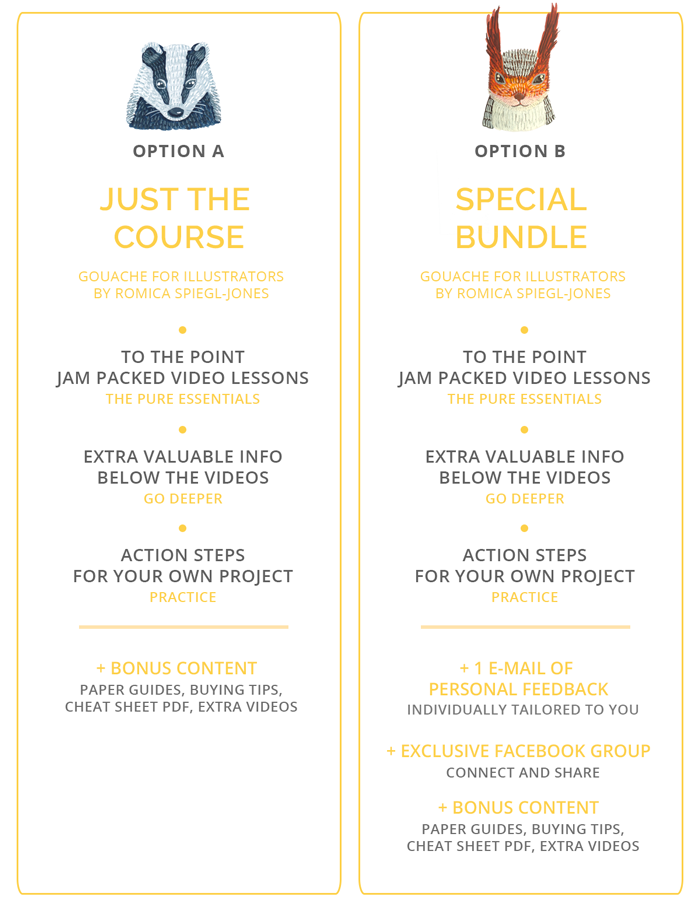 Here is what students said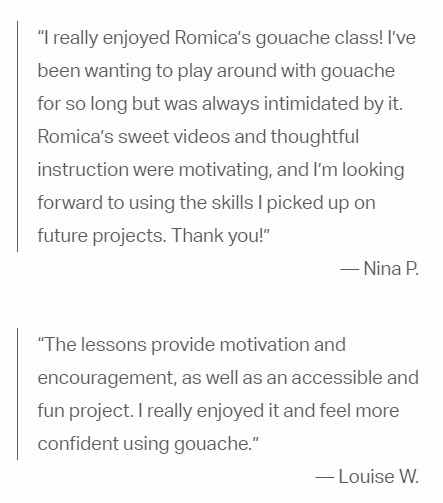 Sounds awesome! How can I be a part of this?
Enroll now and Join us today!